I will introduce Part5 of my usual dinner of single life.
I chose best dish from Sep. to Oct. of my dinner.
it's looks very pity, but I'm never mind. Always cooking is very pleasure.
So, will show Part-5.
<< 1.Egg Porridge & Mashroom Porrige >>
Sometimes cook when there is no material and egg only.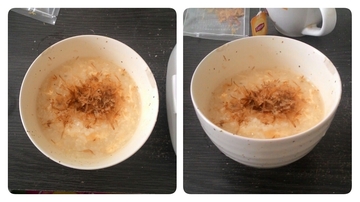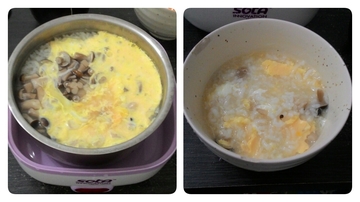 << 2.Hamberg >>
I tryed to ccok beef mince Hamberg,easy break during cooking in a fry-pan.
<< 3.Ham Egg >>
Normally breakfast of western manu....
<< 4.Egg Bowl >>"Tamago Don"
is simple Egg Donburi. If put in chicken meat then change name to
"Oyako Don"
(relative) , so if put in beef or pork meat,be called
"Tanin Don"
(Not relative)
<< 5.Rolled Egg >>
Tamago-Yaki is Standard foods @ breakfast or lunch box in Japan.
I also like it.
<< 6.Smeji Soba with Egg >>
Basic name is kakesoba. but be variety name after topping.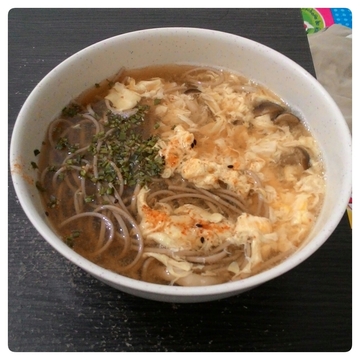 << 7.Onion Soup >>
cooked boiled onion in the broth is melting on tongue