I will introduce Part2 of my usual dinner of single life.
it's looks very pity, but I'm never mind. Always cooking is very pleasure.
So, will show Part-2.
1.The Vegitable Curry Rice
Japanese children like the classic cuisine, can continue to use several times when didn't do cooking!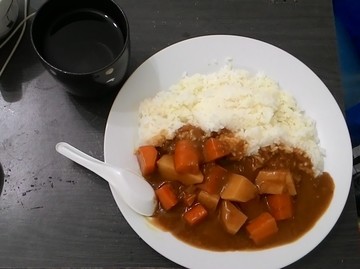 2.The Stir-fried Tin strips of Shaved Burdock
It is traditional cuisine of Japan, looks like only!
3.The Beef Diced Steak
Sometimes must the nutrition!!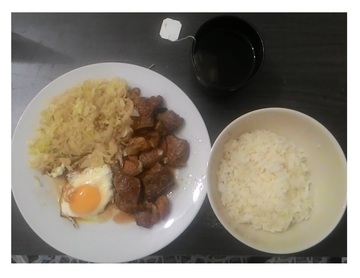 4.The Stir-fried Cabbege and Onion
When don't have cooking material,So cook simple dish!
■スポンサードリンク■
5.The Fluffy boild potatos
When don't have any material,So cook most simple dish!
6.The Mushroom Rice
It is my favorite mushroom rice,taste of the mushroom is good!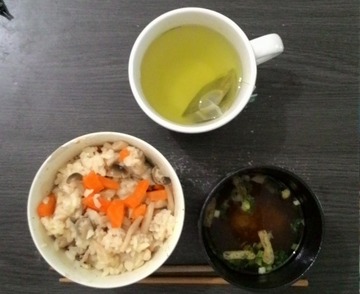 7.The Vegitable Tempura
It is also good tempura occasionally!
8.The Smeji Mashroom and Snow pea covered with beaten egg.
Sure,simmered dishes is good for Japanese!
■スポンサードリンク■