Long time I didn't do up-date.
Last week I cooked curry rice. So will report for you.
I already fault twice due to water volume. Today have to success!!
Today's material is Poteto, Onion ,beef chop and Curry paste.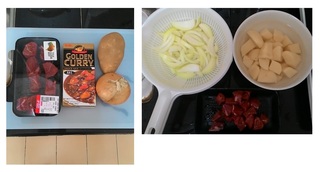 At first fry the onions till clear color, then the beef ...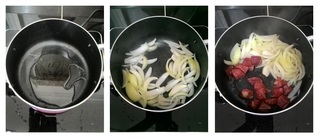 In addition to the manual as water 600CC and boiled , then put the potatoes.
Biled for a while and skim the broth, later put in all of 5 pieces curry paste.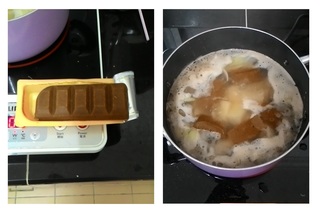 It is completed that continue boiled over low heat.
But looks watery ,today also, was not able to adjust thick.
What I still put in exceed water?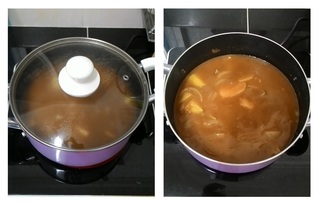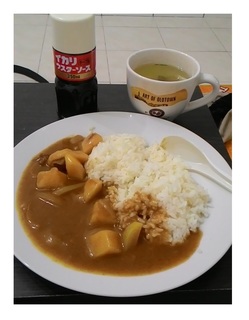 However improved than last time. So next time I will challenge to better than now(^_-)-☆