My stock of food materials is Cabbage and Onion only.
What should I cook today?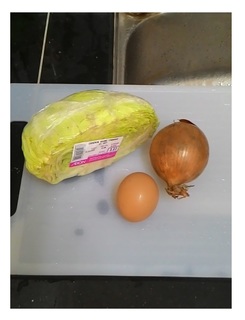 Anyway I cut the onions and cabbage to eat boiled.
At first onions was boiled for a few minutes,later cabbage was boiled until color change also.
Once the waiting by taking from the pot.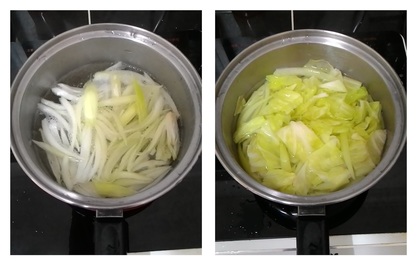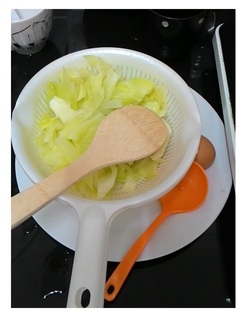 Next, preparing the soup
I always use Soba sauce ,today it is bit strong taste and add to Mirin.
Sugar also bit increased.
Put the cabbage and onion in the pot, cook over low heat until the soak the taste. Finally the beaten egg was added to top of vegitable.
This cooking is complete, and transferred to a bowl from the pot.
Started to eat dinner,Onions has become so so soft and matched with white rice.
I was satisfied. (^^ ♪