This is one of Japanese Simmered food
Smeji and Kinusaya no Tamago-toji
Material is Smeji(Mushroom) , Kinusaya(Snow pea) and Egg only
Nothing meat...no budget(;_;)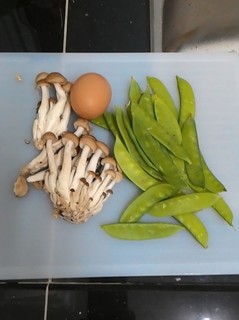 At fist string peas, and pre-boil snow pea.
Later prepare soup in pot. soup is a suitable quantity of soba sause and a little mirin with water around 350ml.
When a soup is prepared and boiling ,Simeji and Kinusaya is put into soup.
After 10min. boiled, turn off the heat.
Finally covered with beaten egg from top of pot.
But actually not enough egg, at least need two eggs.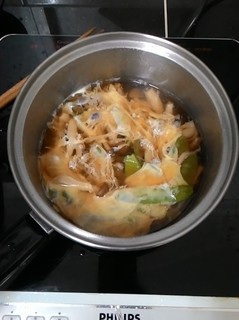 So, complete and finish cooking (^◇^)