I made a bite tempura of burdock.
At first peel of burdock skin, and cut into bite-size.
Next it is boiled to soften as easy to eat.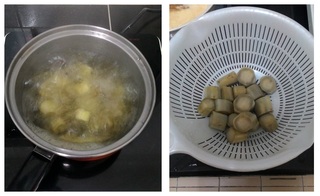 Bite burdock is coated with a tempura batter that had prepared. later put into the hot oil.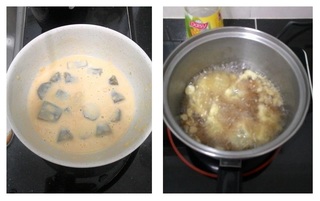 When tempura batter become crisp, it is completed.
Later sprinkle with salt.
I thought that tempura of burdock was delicious and I really like it.(*^^)v